No holiday frills.
Just some of Atlanta's tried and true spots. Plus some last minute treats and gifts.
Thinking about dining out with family and friends on Christmas Eve but want to avoid the holiday fuss?
We've hand-selected a few of our favorite Elite 100 restaurants from 2016 that are open December 24 but aren't necessarily hosting a holiday event.

---
Iberian Pig: Nothing can bring the family closer together than sharing a meal tapas-stye. This Decatur spot has the best small plates in the metro-area like the double-fried Patatas Bravas. Open Christmas Eve starting at 5 p.m. with the final seating at 9 p.m. 121 Sycamore St, Decatur, GA 30030, 404-371-8800, www.theiberianpigatl.com
---
Murphy's: This tried and true go-to for thirty plus years in the middle of the Virginia-Highland has a cafe, bakery and wine shop in an expansive space. We can always count on Murphy's! Open Christmas Eve 8:30 a.m. to 11 p.m. 997 Virginia Ave NE, Atlanta, GA 30306, 404-872-0904, www.murphys-atlanta-restaurant.com
---
O-Ku: This Charleston-based eatery celebrated its one-year Atlanta anniversary Dec. 17 and offers inventive sushi with a Southern twist. Try the Uni Spoons. Open Christmas Eve 5 p.m. to 1 a.m. 1085 Howell Mill Rd NW A3, Atlanta, GA 30318, 404-500-2383, www.o-kusushiatl.com
---
R. Thomas Deluxe Grill: Owned by Richard Thomas, the founder of Bojangles', this brightly-colored South Buckhead eatery is by far Atlanta's quirkiest restaurant: open 24 hours, has a dozen exotic birds, and has been serving health food since the mid-80s. Open Christmas Eve all day (starting Dec. 23 at 12 a.m.) until 5 p.m. 1812 Peachtree Street, NW, Atlanta, GA 30309, 404-881-0246, www.rthomasdeluxegrill.net
---
Ray's On The River: Featuring pristine views of the Chattahoochee River, Ray's serves up elevated seafood dishes from restauranteur veteran Ray Schoenbaum. Open Christmas Eve 4 p.m. to 10 p.m. with a live musical performance from Robert Meadows. 6700 Powers Ferry Rd NW, Sandy Springs, GA 30339, 770-955-1187, www.raysrestaurants.com/raysontheriver/home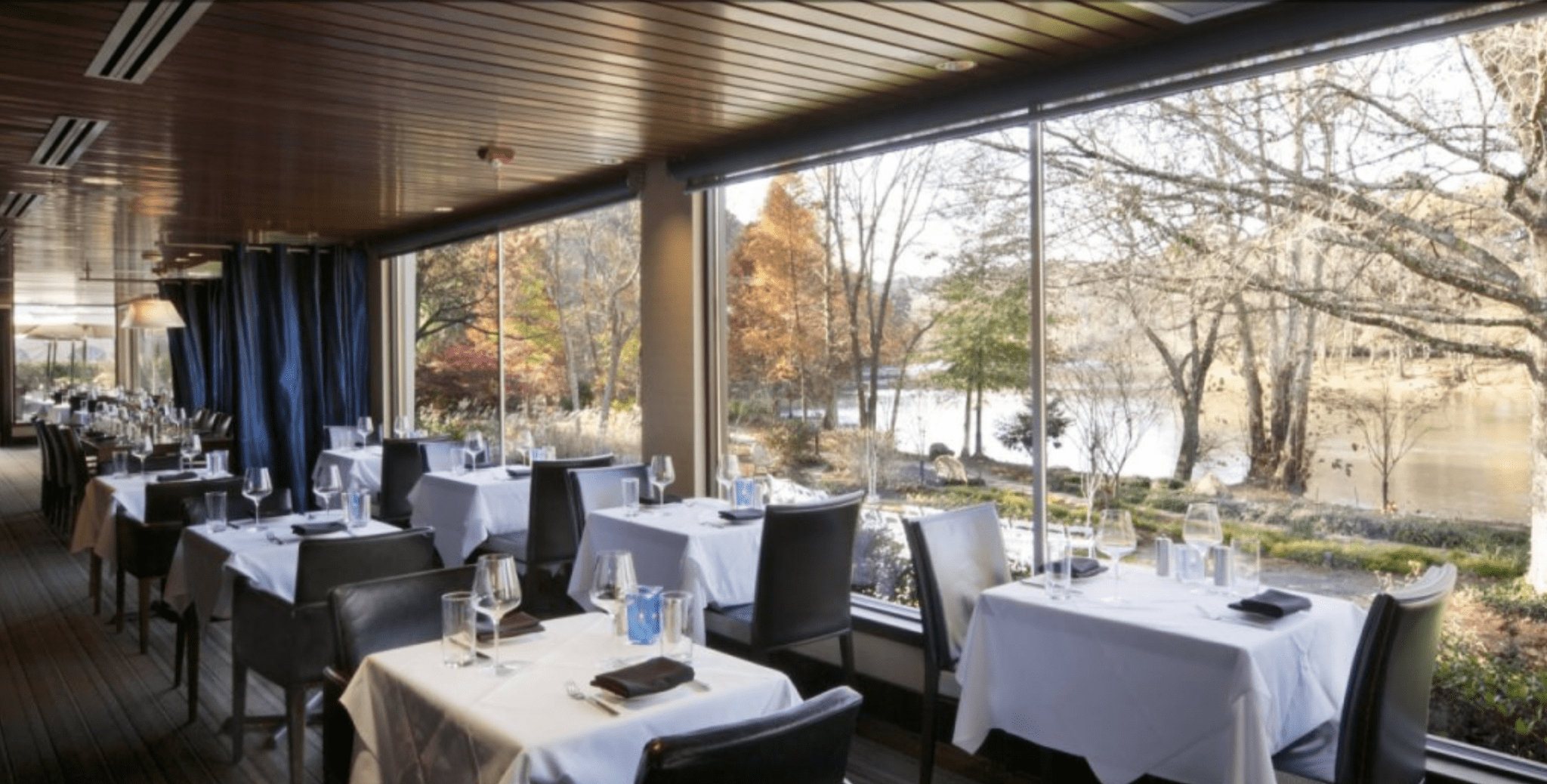 ---
If you need a last minute gift and want something unique to Atlanta or special in its own right, check out these sweets-retailers and specialty gift shops from our Elite 100 list:
Archer Goods: Thoughtfully-sourced paper goodness like notebooks, clever greeting cards, and exquisite wrapping papers are at you fingertips in this Ponce City Market fine gifts and stationery outpost. Open Christmas Eve 10 a.m. to 6 p.m. 675 Ponce De Leon Ave NE, Atlanta, GA 30308, 404-549-9878, www.archerpaper.com
---
Honeysuckle Gelato: This food truck turned Ponce City Market brick-and-mortar serves ice cream sandwiches that are to. Die. FOR. Our personal faves are the brownie and pie crust cookies. Grab a pint or two to bring to a holiday party or to have as a treat on Christmas. 675 Ponce De Leon Ave NE, Atlanta, GA 30308, 404-228-7825, www.honeysucklegelato.com
---
The Merchant & Co: Whether you're looking to gift a new phone case, cookbook, or upscale stationery, this gift store has everything you can think of for the special people in your life, with locations to get lost inside of in Krog Street Market and West Midtown. Open Christmas Eve 10 a.m. to 6 p.m. West Midtown: 993 Marietta St NW, Atlanta, GA 30318, 404-347-8200, Krog Street Market:  www.themerchantatl.com
---
Caja Popcorn: This gourmet popcorn shop pops all the usual suspects like Classic Butter, Sea Salt Caramel, and Kettle Corn, but our guilty pleasure is mixing and matching flavors like Pimento Cheese and Spicy BBQ. As a last-minute gift, try a one, two, or three-and-a-half gallon of the seasonal favorite, Caja's Chocolatly Peppermint. Open Christmas Eve 11 a.m. to 4 p.m. 2333 Peachtree Rd, Atlanta, GA 30305, 404-846-2156, www.cajapopcorn.com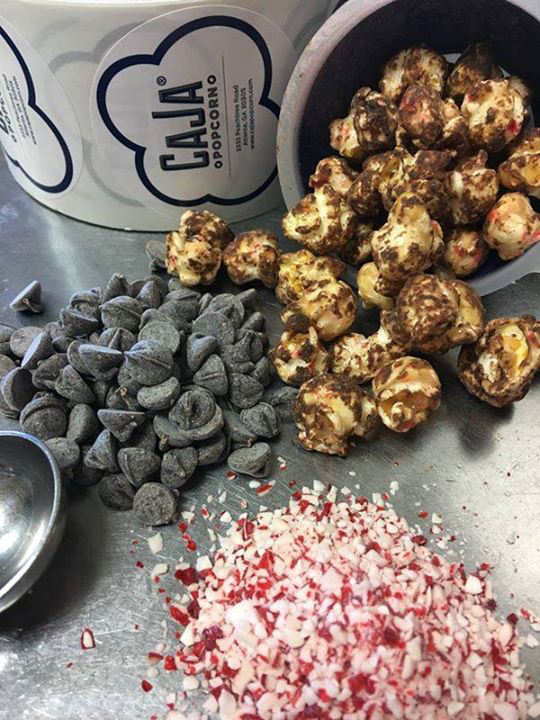 ---
Click here to view our complete Elite 100 list from 2016.
[Disclosure: Several of the restaurants and merchants included in this article are affiliated with What Now Atlanta's publisher, The Oxford Center.]