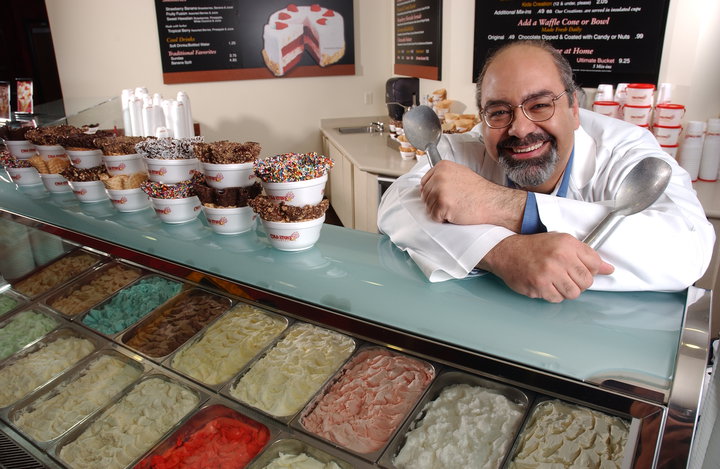 Development authority says the ice cream shop couldn't keep up with high volume of movie goers.

Cold Stone Creamery is closing its Atlantic Station location.
The ice cream shop will be replaced by Yogli Mogli, a self-serve frozen yogurt concept, according to Dotan Zuckerman, leasing manager for Atlantic Station.
Yogli Mogli secured a lease with the Midtown development Friday, Zuckerman told What Now Atlanta in a telephone interview.
According to Zuckerman, Cold Stone Creamery's concept wasn't suitable for handling the high volume of movie goers trying to patronize the ice cream shop after attending a film at the Regal Cinemas across the street.
"Guests would leave Regal Cinemas and rush Cold Stone Creamery," Zuckerman said. "The ice cream shop never reached its full business potential in that space because of its concept."
The Regal Cinemas at Atlantic Station does the most volume of business in the state of Georgia, according to Zuckerman. Since Cold Stone mixes its ingredients on the spot for guests, it wasn't able to keep up with the growing lines after a movie let out, he said.
Atlantic Station hopes that Yogli Mogli, being a self-serve concept, will be able to support the large quantity of guests in search of a frozen treat after seeing a movie.
Yogli Mogli is the fourth tenant Zuckerman has signed on for the Midtown development since North American Properties hired him about three months ago.
Tasked with leasing space to local concepts and "first to market" boutiques and restaurants, Zuckerman has also secured space for Creative Loafing, Meehan's Public House and Fab'rik Boutique.
"There is a long list of incredible concepts in the works for Atlantic Station," Zuckerman said. "It will be the coolest destination in the southeast when North American Properties is done with it."
[cetsEmbedGmap src=http://maps.google.com/maps?hl=en&gs_upl=1047l4146l0l5361l15l11l0l1l1l3l855l2974l2.3.3.1.1.0.1l11l0&bav=on.2,or.r_gc.r_pw.,cf.osb&biw=1280&bih=607&um=1&ie=UTF-8&q=cold+stone+creamery+atlantic+station&fb=1&gl=us&hq=cold+stone+creamery+atlantic+station&cid=0,0,589472195677911837&ei=vvnvTrbzFJKJtwfB__HsCQ&sa=X&oi=local_result&ct=image&ved=0CA0Q_BI width=600 height=325 marginwidth=0 marginheight=0 frameborder=0 scrolling=no]