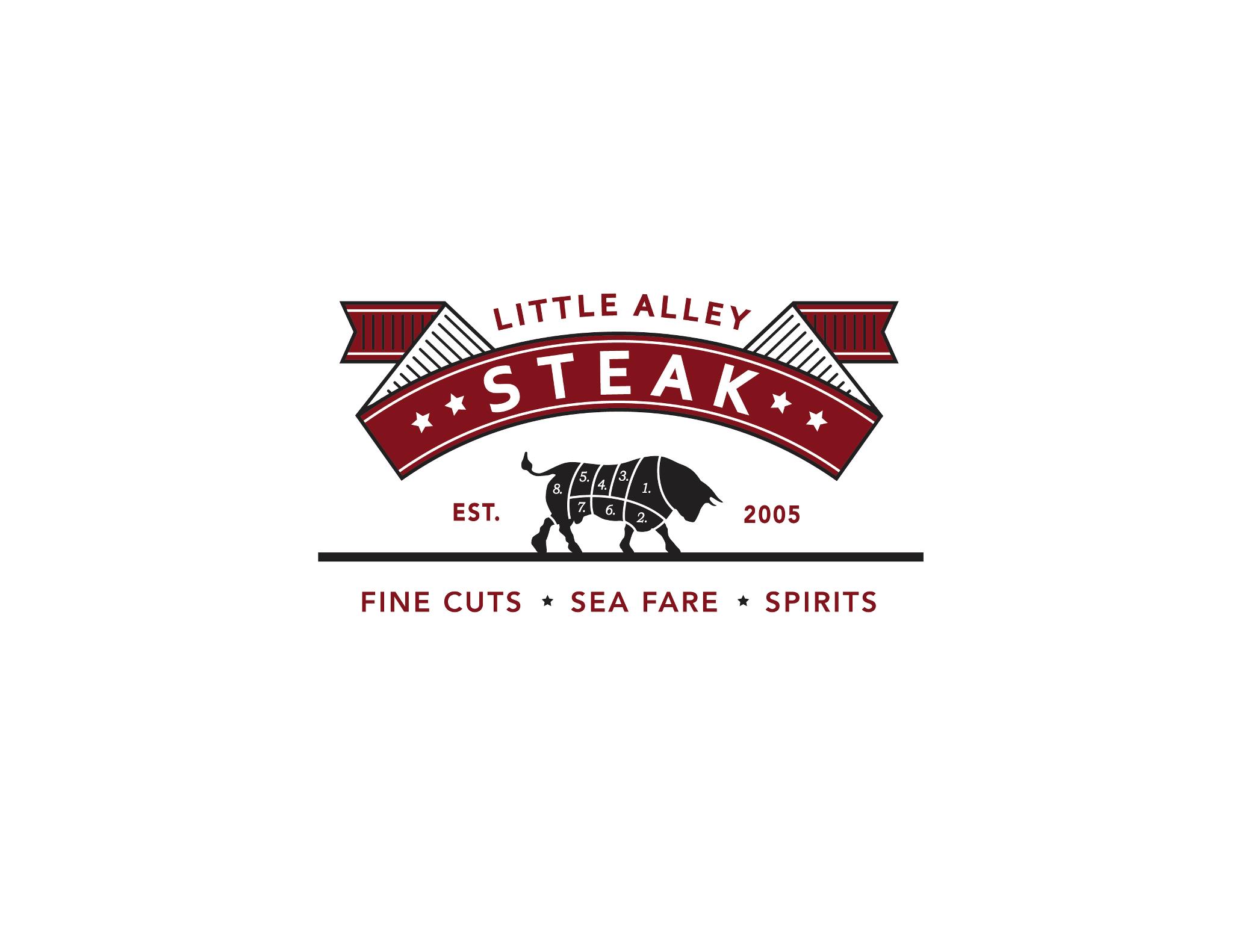 Steakhouse taking Roswell Clock & Antique Co space.

Historic Roswell is getting a new steakhouse.
Little Alley Steak, an all-American "butcher-inspired neighborhood steakhouse," announced in a press release Wednesday, it will open Monday, February 27.
Little Alley, at 955 Canton Street, is the brainchild of restaurateurs Hicham Azhari and Fikret Kovac, who own and operate INC. Street Food and Salt Factory Pub of Downtown Roswell.
"We have created an old-world-meets-present-day eatery with an affordable and select menu," Azhari said in the release.
Little Alley will open in space formerly belonging to Roswell Clock and Antique Co. Roswell Clock relocated to 945 Mid Broadwell Road last May.
Here's the low-down on the cuisine, beverages and design straight from the release:
(WARNING: PR speak ahead!)
Cuisine:

Little Alley Steak's refined and approachable menu will showcase an array of custom-sliced American charcuterie including housemade pots, meats and cheeses, a selection of fine and butcher's cut meats and boutique oysters and shellfish cocktails, as well as regional favorites. To ensure the thickest and perfectly aged proteins, Azhari chose notable Chicago butcher Meats by Linz to hand select and cut each USDA Premium Gold Angus wet- and dry-aged steaks and USDA Prime steaks to the restaurant's specifications, all of which are available exclusively to Little Alley Steak. A variety of homemade sauces including yuzu béarnaise, horseradish cream, bone marrow butter and black truffle butter round out the menu into a seamless blend of McDonough's progressive techniques with traditional American steakhouse dishes.

Incorporating Azhari's cultural background, Little Alley Steak's homespun appetizers include Moroccan specialties porcini-crusted Dayboat scallops with parsnip puree, pork belly, spinach and truffle-scented walnut froth and Moroccan-style shrimp with garlic tomato along with tagine of escargot and preserved lemon with pernod, ras al hanout spice, garlic and a batboute flat bread.

From the menu's "Butcher's Cuts," diners will choose from the freshest and most tender beef available from Meats by Linz, including hand-picked USDA Premium Gold Angus beef cuts such as center cut filet mignon, New York Strip, bone-in ribeye and porterhouse. Guests can enhance each cut with a side of jumbo shrimp, crab Oscar or a lobster tail. All steaks and chops are charbroiled at 1800 degrees and served tableside in hot, cast iron skillets and finished in garlic-herb butter. Patrons opting for lighter choices will enjoy market fresh sea fare including Scottish salmon and Branzini broiled and served with wild mushroom dumplings, bok choy, shitake and dashi consommé...

Beverage:

With an emphasis on boutique and vintage wines and a variety of classic bourbon and whisky, Little Alley Steak's full bar complements its expansive menu. Savor an extensive and exclusive collection of 19th century cocktails as well as perfect 100-scoring wines and more than 300 of the finest spirits including more than 200 unique whiskys. Delight in the richness of the 2006 Cardinale Bordeaux-style blend from Napa, which scored a 100 on Robert Parker's The Wine Advocate list. For the best flavors, guests can take advantage of "call ahead decanting" on their favorite bottle of wine. Each wine will be held in the wine cooler at the precise temperature it should be served and decanted upon order unless otherwise specified. Little Alley Steak is also at the vanguard of offering rare and small-batch bourbons such as Pappy Van Winkle and Parker Heritage and privately bottled scotches such as Signatory Vintage and Murray McDavid. Savor Industrial Revolution-inspired whisky cocktails from across the globe served in exclusive crystal glassware to maximize the drinking pleasures of top-quality bourbons. With a short stem and elongated body, the glass lip bends outward to enhance the characteristic fragrance of the liquor. History buffs can revel in classic cocktail creations such as sangaree, created with port, red wine, refined sugar, housemade flavored syrups and a touch of nutmeg and inquire about bourbon pairings from barkeep Mark Norman, a neighborhood favorite who previously kept shop at Salt Factory Pub.

Design:

Inspired by American butcher shops and charcuteries, Little Alley Steak's design utilizes natural colors to evoke a classic feel. Perched above the front entrance, a replica of a cast-iron 1865 Belgian bull's head engages guests in a rustically elegant experience. A dark concrete floor is illuminated by soft lighting and complemented with wood paneling created by original pieces of reclaimed wood from the building to create the feel of antique meat lockers. American-inspired with true Southern character, every light fixture is made with meat hooks and welded in house. The casually elegant interior walls utilize the building's original brick alongside refurbished brick and crisp, white tile. Rustic wooden tables and the bar top made from the building's original wood floors provide an intimate seating for guests, while additional seating is available at the bar and on the outdoor patio alongside bustling Canton Street in Historic Roswell's shopping district.
You made it out alive!