Wichita, Kansas-based fast-casual concept to open fourth Georgia location this Spring.
According to a building permit filed with Gwinnett County, Freddy's Frozen Custard and Steakburgers will open a 3,464 square foot location at 2230 Peachtree Industrial Boulevard in Duluth.
The fast-casual restaurant is one of the first tenants of Fuqua Development's latest project, Sugarloaf Marketplace, a mixed-use development with 75,000 square feet of retail.
"Freddy's is a fast-casual restaurant franchise that brings to life the America of the late 1940s and early 1950s, a post-war era of optimism, pride and values focusing on unity and quality family time," Jason Ingermanson, Franchise Operator told What Now Atlanta (WNA) on Monday.
The eatery will be serving up classic American food menu items including lean beef steakburgers, Vienna Beef hot dogs, shoe string fries and frozen custard. Steakburgers are pressed thin to create deliciously crispy edges. "We never start cooking your food until after you've ordered and it's served to you fresh within about five minutes."
For dessert, the frozen custard at Freddy's is similar to ice cream but richer, denser and creamier, due to a churning process that eliminates ice crystals and excess air.
Nick Esterline, Franchise Owner, told WNA, "We chose this site in Gwinnett County partly because of the surrounding family-oriented neighborhoods. We feel it's the perfect place for a family-friendly restaurant concept like Freddy's."
Freddy's Frozen Custard and Steakburgers is on track to open in mid-March of this year.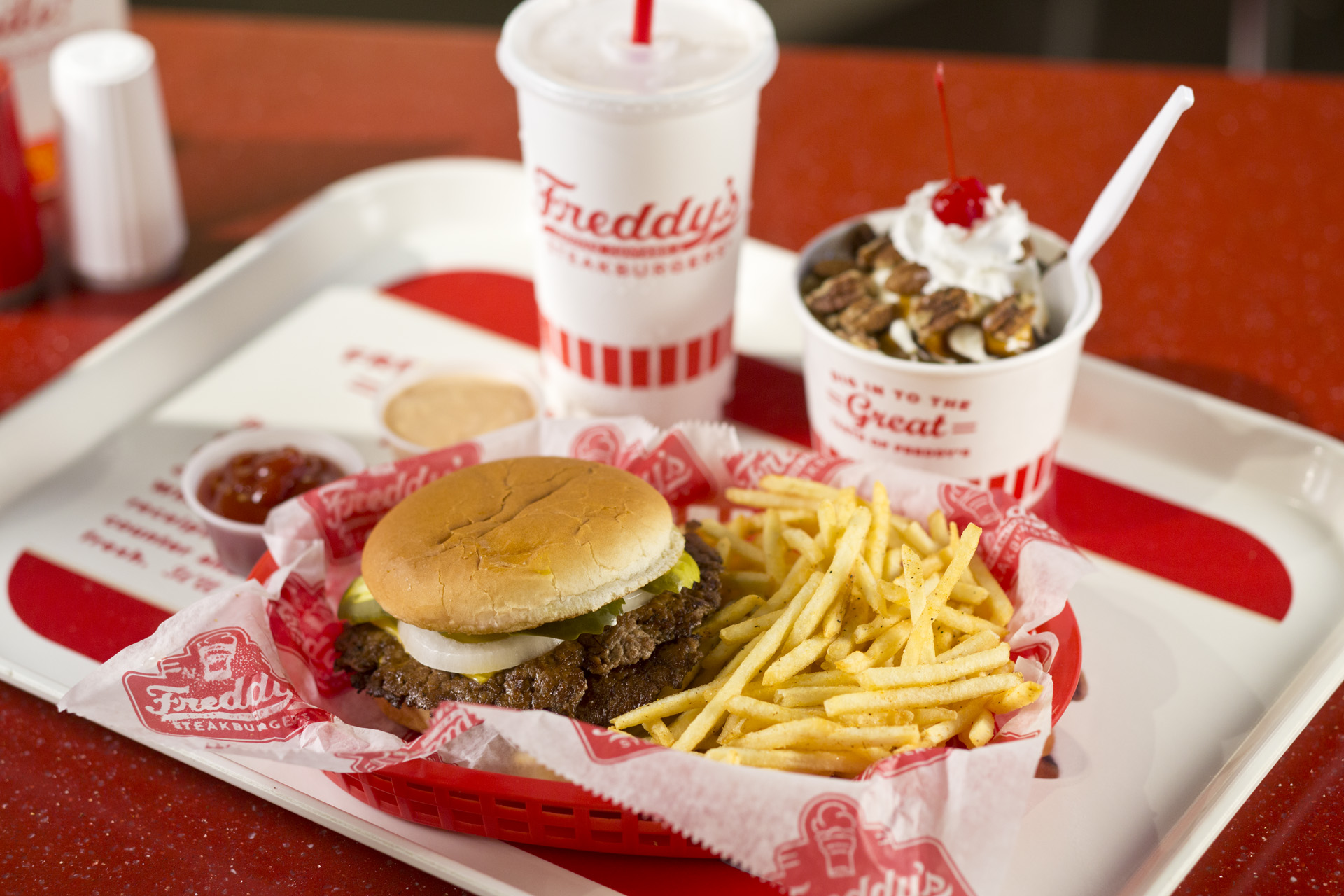 Will you be making a trip outside the Perimeter this spring to eat at Freddy's? Tell us below...