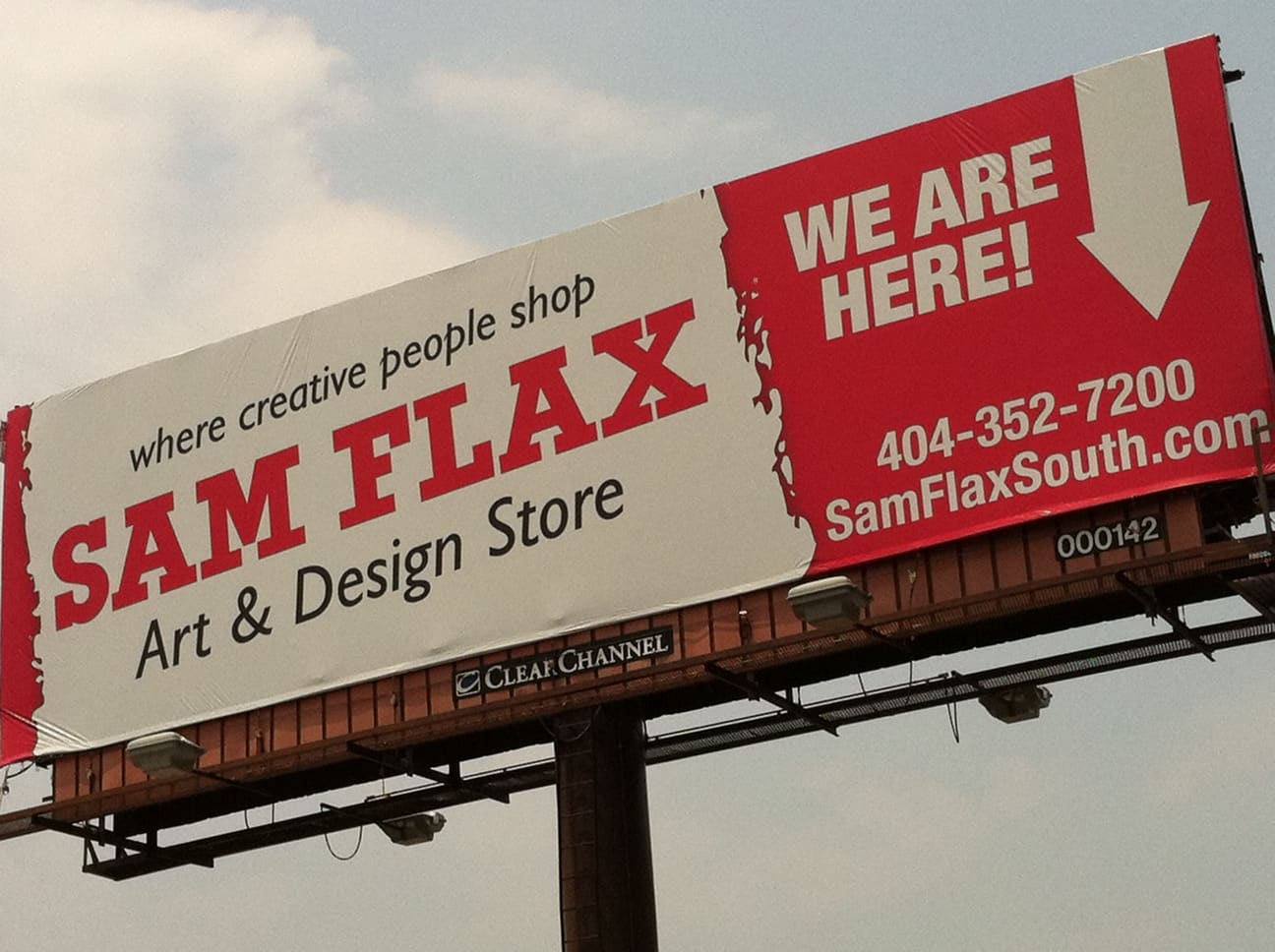 Brookwood Place Kroger to become art supply store's new home.

Sam Flax, the art supply store on Northside Drive for two decades, is relocating for the second time in 25 years.
The art supply store was first located on Spring Street.
Sam Flax will take the 36,000-square-foot space currently occupied by Kroger at Brookwood Place, according to Lionel Flax, general manager for the Atlanta location -- the art supply store has an Orlando location which also relocated recently.
Kroger is scheduled to close its Brookwood Place store July 8.
Flax told What Now Atlanta in an interview Thursday the current location on Northside Drive will remain in business until the Brookwood Place location opens early October.
"It is our intention to stay in full operation on Northside Drive with no more than three days of disruptive service," Flax said.
With 11,000 square feet of additional space, the new location will offer a more "comprehensive range of art supplies" such as "things for architects, model making and ceramics," according to Flax. Their new papery department will offer a few thousand varieties of paper from around the world, he said.
The new location will also offer more "formal" art classes and potentially a gallery space.
In reasoning for the relocation, Flax told What Now Atlanta the art supply store had planned on moving to a less "industrial space" for sometime.
"When the space became available, we new it was an exciting opportunity for us," Flax said.
Sam Flax
1735 Peachtree Street NE
Atlanta, GA 30309