The contribution is the second-largest gift ever made to a community hospital in the U.S.
About a month after Piedmont Healthcare announced plans for a $500 million expansion, including the demolition of the iconic mid-century Sheffield Building, the medical institution has received the "second-largest gift" ever made to a community hospital in the U.S.
Piedmont Healthcare was gifted $75 million from The Marcus Foundation Inc. for the project, which will establish the Marcus Heart and Vascular Center.
"We are happy to participate with Piedmont in this exciting endeavor that will bring the best of cardiac care to the city of Atlanta and the state of Georgia,"Bernie Marcus, the foundation's chairman, said in a statement.
"The new facility will enable Piedmont to achieve goals that would have only remained dreams at the present location. I look forward to the positive impact these changes will have on the future health of this great community."
The donation is "an especially important gift because it will help provide better access to expert healthcare for millions of Georgians, " Georgia Governor Nathan Deal added.
The rendering for the project depicts quite the contrast to the Sheffield Building, currently standing at the location at the corner of Peachtree and Collier roads.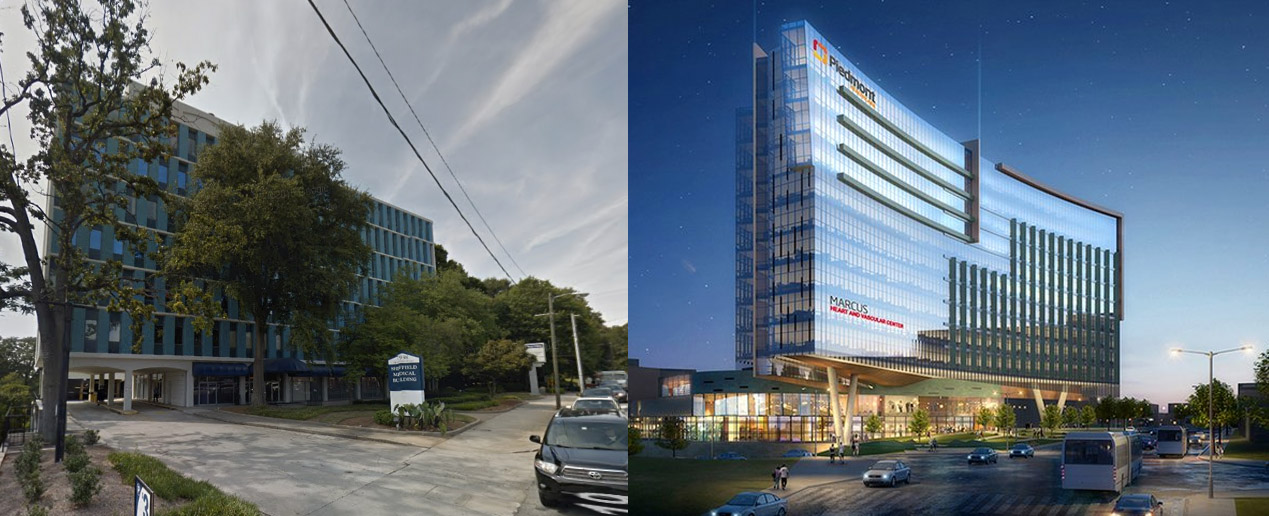 What do you think of the building's design? Tell us below...