Stir-fry joint closes to focus on forthcoming airport concept.
The Real Chow Baby, an asian stir-fry restaurant at 782 Ponce De Leon Avenue NE, has shuttered. In its place, Nate Hybl, a former NFL quarterback who played for the Cleveland Browns and the Jacksonville Jaguars, is opening a second location of gusto! in the early summer of this year.
Chip Joyner, owner of The Real Chow Baby, closed the restaurant to focus on opening an express location at Hartsfield-Jackson Atlanta International Airport, according to a press release Monday.
The new concept, Chow Baby Express, should open this summer. Joyner hopes to expand the concept beyond Hartsfield-Jackson to other airports, universities and institutional spaces.
gusto!, a WNA Elite 100 restaurant, is looking to open additional locations beyond the forthcoming Virginia-Highland outpost on Ponce de Leon, Hybl said in the release.
"We're grateful to celebrate a successful first year and can't wait to meet new neighbors in the Poncey-Highland community," Hybl said. "As we begin our transition from a single restaurant to a multi-location brand, our team continues to draw inspiration from our mission to provide an exciting alternative to mainstream fast food."
The interior of the new location will be "sunny and smart," with exposed brick, concrete floors, and "gusto! gold" yellow accents. The location will offer spacious indoor and outdoor seating.
Gusto serves fresh, fast meals where guests choose a grilled protein (including vegetarian options), a base of mixed greens, brown rice, or flatbread, and a "gusto"—bold flavor profiles created daily.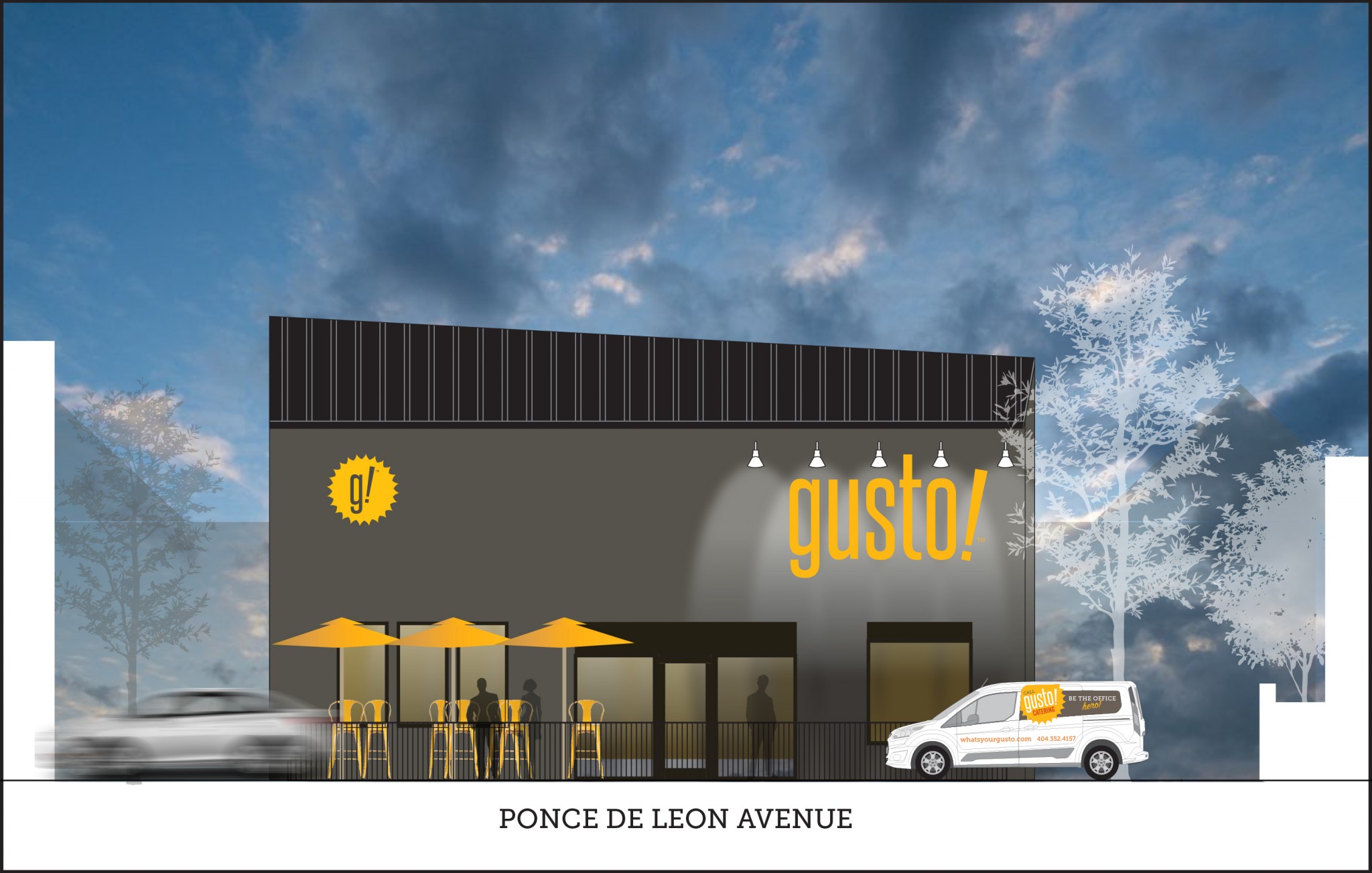 Do you think the option will do well in the area? Tell us below...