The new facility will take a portion of the Midtown home furnishings store early 2018.
Piedmont Healthcare has plans to resuscitate the second floor portion of space in Midtown previously occupied by CB2 into a new primary care office.
CB2 closed the store – its lone Atlanta outpost – December 13, 2015.
Several permit applications this month were filed with City of Atlanta to begin converting 8,217-square-foot of the space, at 1080 Peachtree Street NE, into the Piedmont Healthcare primary care facility.
Amanda Bartlett, a company spokesperson, confirmed the news in an email to What Now Atlanta Monday.
"Piedmont will be opening a new primary care office with onsite lab at that location," Bartlett said.
"It will have extended hours and is slated to open early 2018."
An estimated $616,285 could be spent altering the interior of the space for the new Piedmont Healthcare facility, according to the most recent permit application, filed June 7.
As of late, several restaurant and retail spaces throughout Atlanta are being repurposed as healthcare facilities.
Harken Health is building out a facility in Midtown, replacing Gatsby's Social Club and Dessert Lounge, and Emory Healthcare transformed Justin's restaurant into a primary care facility late-2016.
Developing...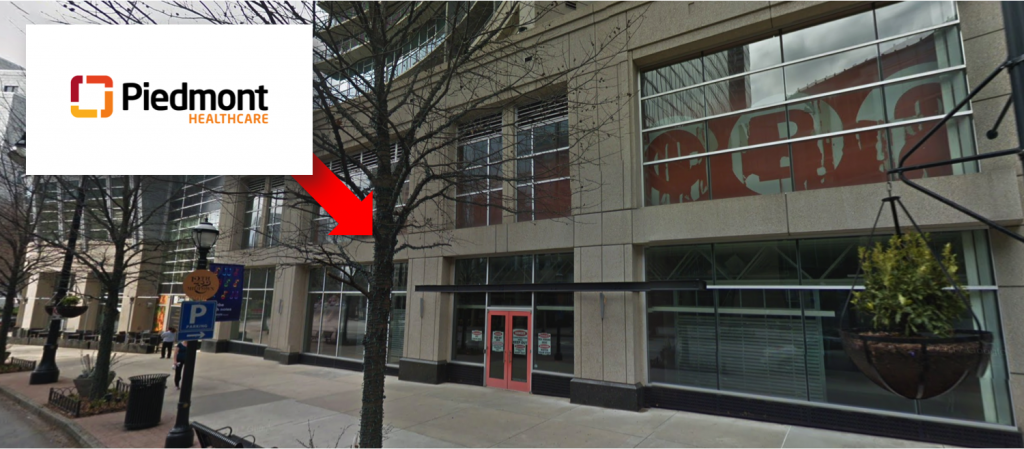 [Editor's note: an earlier version of this article incorrectly stated that Piedmont Healthcare would replace CB2 in its entirety.]