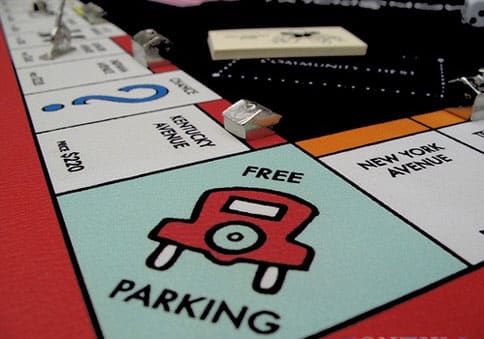 Feedback from 'local community' has Midtown development second guessing new parking policy.
At Atlantic Station, free parking was no longer going to be free.
Beginning Monday, the Midtown development's plan called for  charging shoppers, diners and movie-goers for parking, unless a purchase is made.
What Now Atlanta received a statement Friday afternoon that gives us reason to believe that Atlantic Station's newly proposed parking policy -- buy something, park free for two hours -- might not come to fruition.

You tell us what you think. Here's the statement:
We are listening to our local community and neighbors' feedback, suggestions and concerns regarding the new Atlantic Station parking program. We recognize there are areas we would like to further evaluate and more clearly communicate to ensure this new transition will be as smooth as possible for our retailers and guests.

A revised plan for the new parking program, which will offer two hours of free parking with validation from shops restaurants, gyms, food trucks and Regal Cinemas, will be shared pending further review.

Based on feedback from our Midtown neighbors, Atlantic Station is spending $2.5 million this summer to overhaul its parking experience to make it brighter, more efficient and more user-friendly. Visit Atlantic Station on Facebook and Twitter for ongoing updates.
Did the loud-mouth's leaving comments on What Now Atlanta change the direction for Atlantic Station's proposed parking policy or do you think the "pay for play" will be implemented come Monday? Tell us in the comments!