william fogler | mark edge | michael alvear | suchita vadlamani | mark boomershine
cinda boomershine | kevin knaus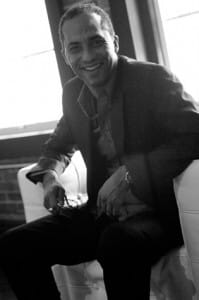 As Creative Director and Founder, I've had the great pleasure of working with some of the most exciting people and corporations in the country since we first started producing and planning events in 2004 as a full service event planning and design firm. Of course, creating unforgettable moments is something I'd been doing long before I established my own enterprise—the fortunate result of growing up in a home that not only fostered talent, but also made a celebration of even the most ordinary of moments.
Since then, I've spent my professional career crafting events, creating environments and bringing my clients' wildest dreams to life in every conceivable capacity—from server and designer to television spokesperson and personal consultant over the last two decades. And I've truly savored my role as an intimate partner in the planning of numerous weddings and high-end social affairs and countless galas as I earned my PhD in party, production and event planning. This is, after all, my passion and vocation!
Now, with offices in Atlanta and Denver, my staff and I are delighted to bring you the distinctive style, sophistication and jaw-dropping vision WM Events are known for.
I'm constantly updating the WM Events blog with photos and stories from our latest and greatest events, so be sure to check back often. You can also follow WM Events on Twitter, like us on Facebook, or connect with us on LinkedIn.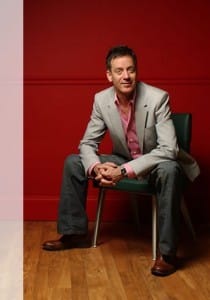 In 1994, Mark's hand-made jewelry was available exclusively at retailers in the South and in better boutiques nationwide. Today, women in Japan and New York are just as likely as those in Atlanta to choose Mark Edge jewelry as their accessory of choice. The artist has gained a prestigious retail following anchored by top department stores and select retailers nationally. In 1998 he was named guest designer by AmericasMart in his hometown of Atlanta, Georgia
Mark's one-of-a-kind creations–semi-precious beads, Austrian crystals, encased in wire or divided by tiny hand-crafted silver squares–owe their success to their deceptive simplicity. "My work stems from natural elements and organic lines," Edge explains. "The feeling is restrained, yet interesting enough to complement a range of moods and personalities. It is beautiful, classical jewelry that accents the individuality of the women who wears it."
Although Mark's touch is contemporary, his work is a blend of modern styles, combined with an eye on fashion that defines the women today. The result is jewelry with timeless feeling.
Mark's designs are enjoyed by celebrities like Courtney Cox Arquette, Jane Fonda, Vanessa Williams, Martina McBride, Drew Barrymore and loyal wearer Sophia Choi of CNN Headline News. And they quickly become wardrobe mainstays of "real" women who need versatile, wearable accessories. "Mark's jewelry has an amazing range," one loyal wearer attests. "Somehow, it works with suit, with jeans, or with my slinkiest dress. It compliments what I wear, but never overpowers." For more about Mark Edge and to view his work, visit www.markedge.com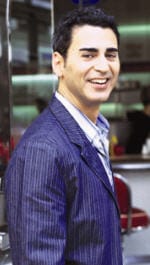 Mike Alvear is the co-host of HBO's The Sex Inspectors and author of Men Are Pigs But We Love Bacon, Alexander The Fabulous: The Man Who Brought The World To Its Knees and Sex Inspectors Masterclass: How to Have an Amazing Sex Life.
He writes an advice column for Creative Loafing ("The Sexorcist" )and the national gay press ("Need Wood?").
A regular blogger for Huffington Post, he is also the author of two ebooks: Attract Hotter Guys with the Secrets & Science of Sexual Body Language and Meet The Hottie In The Corner–The 21 Day Plan To Overcome Your Fear of Rejection, Master the Art of Icebreakers and Snag Guys You Never Thought You Could Get.
For more about Mike check out his blog, twitter and facebook!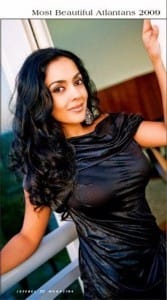 Suchita Vadlamani joined FOX 5 Atlanta as FOX 5 Morning News and "Good Day Atlanta" co-host in August of 2002. With a broadcasting career that has spanned the globe; she brings years of international experience to FOX 5 Atlanta.It was during one of her frequent family trips to India that she made her first foray into mass communication. While spending three years in Mumbai, Suchita had her own radio show, wrote for women's magazines and reported and anchored for CNBC. From there, she moved on to CNBC Asia in Singapore, anchoring CNBC Today and Market Watch, two of the network's live morning programs focusing on world financial markets. She also anchored and co-produced Asian Working Woman, a half-hour weekly feature program. Before going international, Suchita worked as an overnight anchor at KSDK in St. Louis, her hometown.
Suchita is a graduate of the University of Chicago and has completed coursework at the University of Paris, Sorbonne & Nanterre.
She serves on the board of Camp Horizon, a non-profit group dedicated to restoring dignity and hope to the lives of abused and neglected children. Suchita also lends her support to a variety of causes, including ending domestic violence and global poverty. Active in the Indian-American community, she has participated in a number of cultural events, fundraisers and extravaganzas.
When she's not checking out the latest Atlanta restaurant or show at the Fox, Suchita enjoys traveling the world.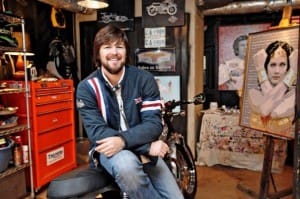 With a fresh eye, natural creativity and unbridled ingenuity, Mark Boomershine approaches each of life's experiences as a new opportunity to reinvent himself and the world.
Embodying the true essence of a renaissance man, Mark has enjoyed a lifetime of milestones as a salesman, entrepreneur and inventor, but it's the excitement of capturing the world's often overlooked treasures – whether a story in a weathered face, a defining pop culture icon, or important moment in history – that inspires him to finally pursue a lifelong passion to become an artist.
Some would say that Mark's artistic evolution is an extension of the family business. As the youngest Boomershine of the namesake automotive legacy, an eight-year old Mark found affection for drawing the cars that his father and grandfather loved to sell. His art became the driving force, so to speak, of his formative years at Atlanta's Westminster School where he was often found sketching during class or dedicating after school homework hours to the meticulous detailing of his drawings. Teachers recognized his natural gift and helped to cultivate his talents by immersing Mark in artistic outlets whenever possible. His involvement with Westminster's Advanced Placement art program solidified his decision to continue to fortify his artistic skills and Mark attended the University of Alabama where he earned degrees in both Business and Art, and had the unique opportunity to study under the famed artist, Frank Stella.
Some joked that Mark had gasoline in his veins. Mark grew a working knowledge of the automotive business by working during holidays starting at age eight, selling his first car by age 16, and running the largest of the dealership locations by age 26. As life would have it, the family business was sold in 1999 giving Mark, for the first time in his life, the opportunity to reinvent himself.
Along with his wife Cinda, Mark embarked upon a four month adventure around the world where he explored the world and himself to find out what really made him tick. Mark and Cinda backpacked through Europe, hiked the Everest region of Nepal, sweated in Thailand, and went back to basics in a campervan in New Zealand. It was during this time that Mark's eyes were opened to the world and he learned that there were no limitations to his creativity or his potential.
A return to the States with a newly found entrepreneurial spirit, Mark founded Highland Safari, an adventure tour outpost in Highlands, North Carolina to pass on to others the thrill of exploring the road less traveled. As he was busy creating exciting and new experiences for travelers, Mark experienced one of his own and was involved in a high-speed accident as a result of a sudden stop and a tailing driver. Mark, falling back on his imagination and creativity, overcame this unfortunate situation by inventing SuddenSTOP, a revolutionary safety license plate cover that works to alert following drivers of any sudden stoppage or panic breaking.
Then as fate would have it, Mark's father sent him an old sepia toned photo of his grandfather as a post war western ranch hand from circa 1918. Mark's father had just written a history of his grandfather for posterity sake. Mark was struck by the inspiration to combine a painting of the image of his grandfather with the written historical account his father created to create a unique portrait style. The painting was quickly recognized for its impactful message and beauty, but for Mark the result was much more – it was the beginning of his lifelong dream and his career as an artist.
Launching his career with the series The People I Grew Up With, a nostalgic remembrance of the icons that most shaped his personal history and evolution, Mark has seen much success with his simplistic, color-block portraiture technique made powerful by the words spoken by and about the subject. In his short history as an artist, Mark was commissioned by the Booth Western Art Museum in Cartersville, Georgia to create a piece for the permanent Contemporary collection in their American West Gallery. His portrayal of the Native American hero, Tonto, from The Lone Ranger television series is a piece named "The Real Man Behind the Mask," which now sits in its rightful place alongside masterpieces by Andy Warhol and Steve Penley. For more about Mark Boomershine and to view his work, check out www.markboomershine.com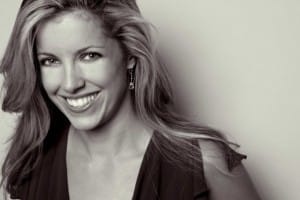 A love for color and design was Cinda Boomershine's passion that led her to start her own Atlanta interior design firm in 2002. After earning industry recognition for her fresh and functional approach to design, Cinda was invited to join the cast of TBS's nationally-broadcast Movie and a Makeover as the on-air Design Expert. Running from client to client, and all places in-between, Cinda found herself searching for that perfect, everyday bag that was just as stylish and fun as it was versatile and functional. In 2004, she launched the cinda b brand.
Today, cinda b is one of the fastest-growing handbag, travel bag, and tote companies in the country. All cinda b's are proudly made right here in the USA with the latest durable, poly/nylon fabrics, making them water-resistant and machine washable. Offering hundreds of style and color combinations for girls on the go, each cinda b is designed personally with love and care by Cinda herself…for every day, anywhere, all the time. For more about Cinda and her beautiful handbags, checkout www.cindab.com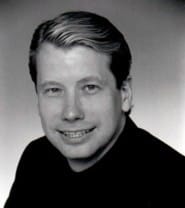 Knaus is accomplished in the fashion industry with demonstrated expertise in trend forecasting, retail management, event planning, marketing and international public speaking.
He has been highly successful in developing and capitalizing on emerging trends in fabrics and apparel, home, luxury and entertainment goods. The recipient of the Atlanta Decorative Arts Center (ADAC) Community Service Award in 1999, Knaus was featured as a leading trend spotter in "Style Makers: Inside Fashion."
He has served the industry as a vice president of global fashion and trend director; creative director; menswear, women's wear, children's wear and home goods buyer; and group and department manager. Knaus is a founding board member of the Atlanta Fashion Incubator; regional director of Fashion Group International of Atlanta; and founder of Style Atlanta, Atlanta's first official fashion and design week.