Georgia's first 'own-premise' brewery is making progress towards opening in summer 2018.
Halfway Crooks Brewing and Blending, the planned microbrewery in the Summerhill development near Georgia State Stadium, has filed for construction permits to build out the interior of its new space.
Due to Summerhill's construction schedule, Halfway Crooks will start the interior buildout in June rather than May 2018, co-founder Shawn Bainbridge this week told What Now Atlanta in a telephone interview. The team hopes to open later in Fall 2018.
The construction budget for the new brewery project is $214,600, including mechanical, electrical and plumbing work.
The interior will be designed by Square Feet Studios, the local architecture firm known for their work with Kimball House, the Mercury, and Bread & Butterfly.
Halfway Crooks Brewing and Blending, founded by Bainbridge, former Three Taverns brewmaster Joran Van Ginderachter and partner Tim Kilic, will be Georgia's first "own-premise" brewery. Rather than selling beer via retail channels, its product will be both made and served on-site.
The team plans to partner with local up-and-coming chefs to create food on a pop-up basis, so the menu will change often.
Summerhill has recently announced additional food and drink tenants, including Hodgepodge Coffeeshop and Wood's Chapel BBQ.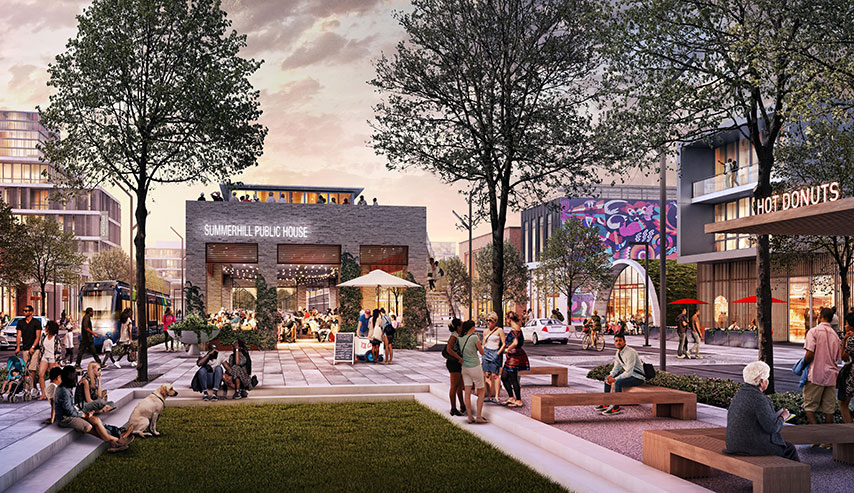 [Editor's note: an earlier version of this story misstated Halfway Crooks' expected opening date; the brewery team hopes to open in Fall 2018.]