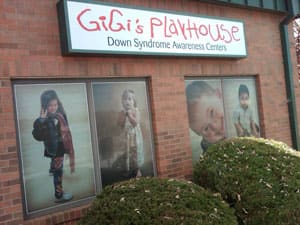 Down syndrome Awareness Center to open its first Atlanta playhouse.
Gigi's Playhouse, a Down syndrome awareness center, is expanding to Atlanta.
The Chicago-based center is opening a playhouse in Virginia-Highland at Amsterdam Walk (formerly Midtown Outlets), an open air shopping district at the corner of Monroe and Amsterdam Avenue, according to a building permit filed with the City of Atlanta in May.
Gigi's Playhouse provides awareness and educational resources, specialized teaching and support to individuals with Down syndrome, their families and community, all free of cost, according to their website.
Gigi's Playhouse will showcase play groups, offer individual tutoring, have special speakers, outings, fundraisers, physical therapy, occupational therapy, movie night and parent and family support.

The playhouse announced they'd be opening soon in a Facebook post last week.