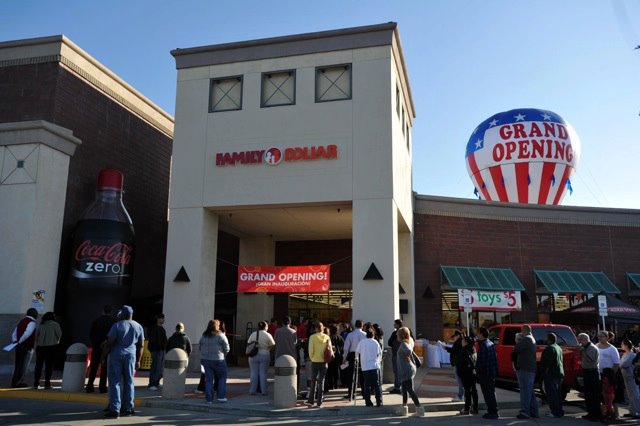 Dollar retail chain making sense of the recession.
Another dollar retail chain is looking to cash in on Atlanta.
Family Dollar Stores Inc., one of the nation's largest chains of dollar retailers, is spending $750,000 to build its newest location from the ground up including demolition costs, according to several permits filed with City of Atlanta this fall.
The discount retailer will build its 7,988-square-foot store with brick veneer and stucco finishes at 2324 Cascade Road, the permit mentions.
According to Market Watch, Family Dollar Stores Inc. has recently experienced increased profits. As a result, it plans to open 450 to 500 new stores in the current fiscal year, including Atlanta's new Cascade Road store.
It will close up to 100 underperforming locations.
Family Dollar will spend between $550 million and $600 million this year to support the new store openings, Market Watch reports.