Pellerin Real Estate closed on the final piece of the property March 14th and has plans for the 9-acre adaptive reuse to include both daytime and night time oriented components.
Oftentimes it seems developments in Atlanta are either ritzy complexes filled with designer stores and high end restaurants, or suburban-style big-box retailer-anchored shopping plazas where locals shop for everyday goods. One developer is seeking a happy medium with his latest project, which is also his biggest yet.
The project, at the time headlining as "Grant Park Entertainment District," was first announced earlier this month.
What Now Atlanta (WNA) Thursday caught up with Philippe Pellerin of Pellerin Real Estate, the developer behind the yet-to-be-named project (the "official" name will be announced in the next 45 days.)
The developer closed on the final piece of the property on March 14th.
The adaptive reuse at 1039 Grant Street will span about 110,000 square feet on nine acres on the Beltline across six existing industrial warehouse buildings being converted to suit the project - reminiscent of Westside Provisions District.
Pellerin will take a "two-tiered" approach to the project with both a daytime and a night time component.
"The daytime experience will be grounded in daily lifestyle uses that weave a fabric into the local community – essentially uses that become routine to the local economy as well as a daytime destination," Pellerin said.
It is expected that companies who have signed letters of intent for the project will begin signing leases by April, with several already signed Health-oriented tenants include a Crossfit gym, chiropractic and wellness center, personal training studio, and theraputic providers.
Among more entertainment-oriented tenants will be a performing arts center offering live performance, dance classes and a number of other services. Other everyday businesses will include a hair salon, child care, gymnastics studio, nail salon, and market.
All of the companies that will occupy space in the project have existing locations and hope to increase their footprint by opening in this development.
The project will be a true reflection of the city, as all tenants are solid Atlanta companies, or companies new to Atlanta, but already established elsewhere with a proven track record and brand, according to Pellerin.
At night you can expect to enjoy live music at the destination as you explore the project's five to seven restaurants. There will be an art gallery as well as artist studios, along with artesianlly crafted chocolate, cheese, cold brew coffee, beer, and Kombucha tea.
Additionally, there will be an 850-square-foot bar with a a 2,000 to 3,000 square foot patio which can be enclosed during appropriate weather conditions.
The businesses will be accessible via a Parisian-inspired central alley from which you can visit tasting rooms, common areas, and restaurant-exclusive patios.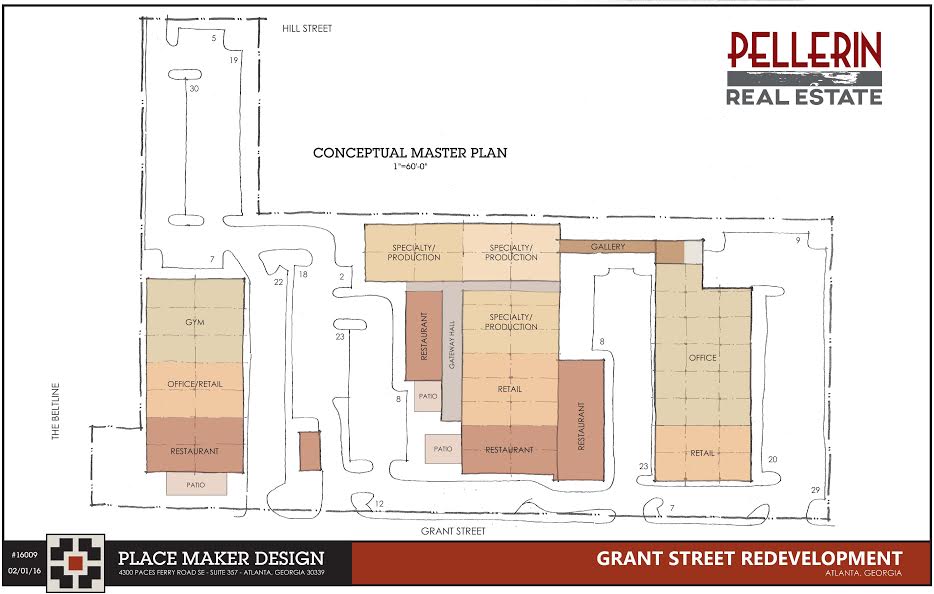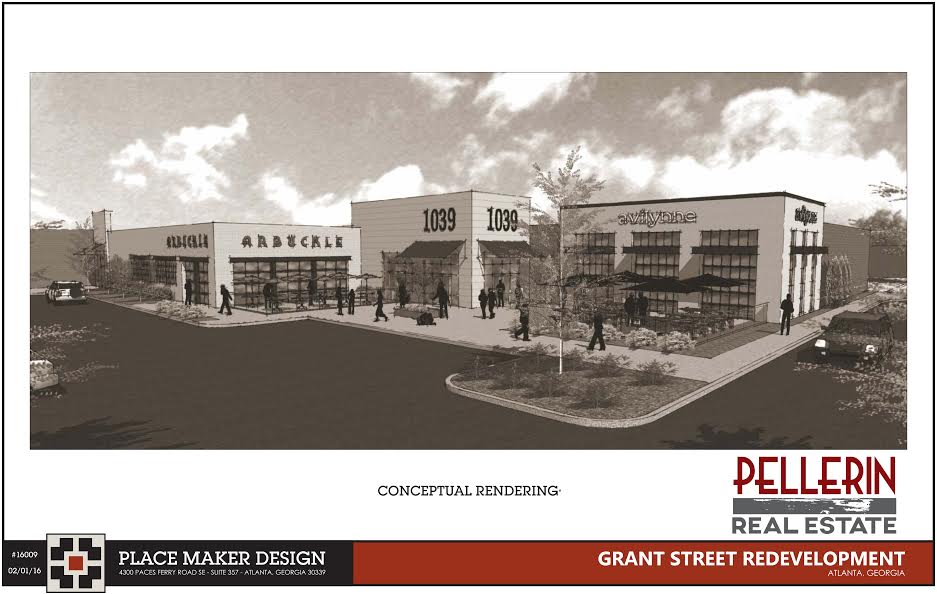 What do you think of the development? What other kinds of businesses would you like to see in Grant Park? Tell us below...