Midtown hotel to partner with Roswell-based coffee innovator to open the first cafe of its kind.
The Crowne Plaza Midtown will introduce the first Thrive Coffee Shop in Atlanta this spring.
John Hirt, Food and Beverage Director at the Crowne Plaza Midtown told What Now Atlanta (WNA) in a phone conversation Thursday that the cafe will serve coffee, tea and other beverages as well as locally made pastries from Atlanta favorite, Highland Bakery.
The cafe is not a chain "as of yet," but Roswell-based Thrive Farmers Coffee does supply Chick-Fil-A.

THRIVE Farmers Coffee is a supplier of farmer-direct specialty-grade coffee to retailers, wholesalers and consumers. The company noticed a big increase in market demand for high quality coffee and began connecting small coffee farmers to the supply chain by processing, roasting, packaging and selling coffee directly to consumers. This approach has dramatically increased the price that small farmers can command for their crops. The income of some of Thrive's partner farms is up to ten times more than they would have earned in the traditional system.
The cafe is projected to open in April.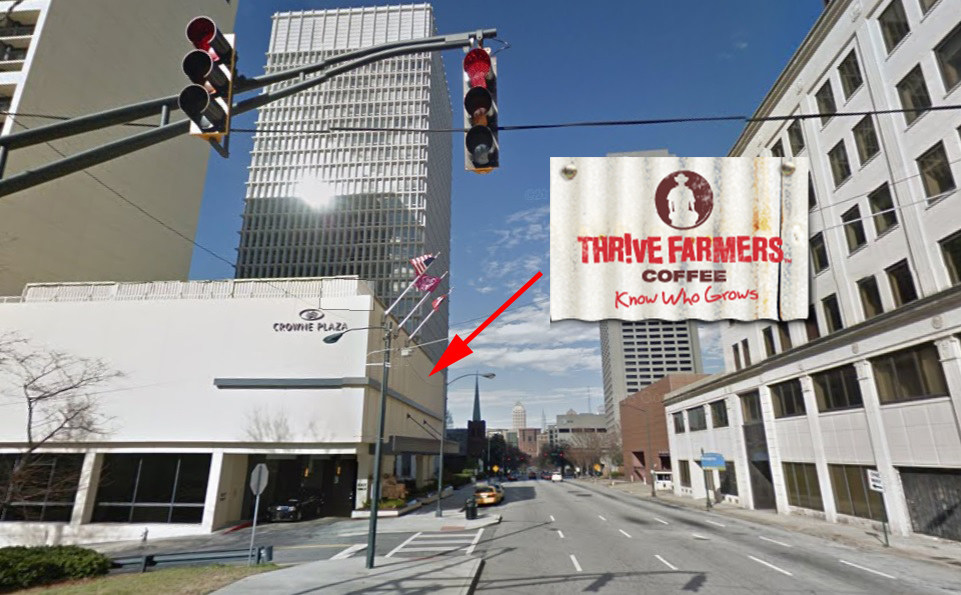 Will you be visiting the cafe for high-quality coffee and local pastries? Tell us below...