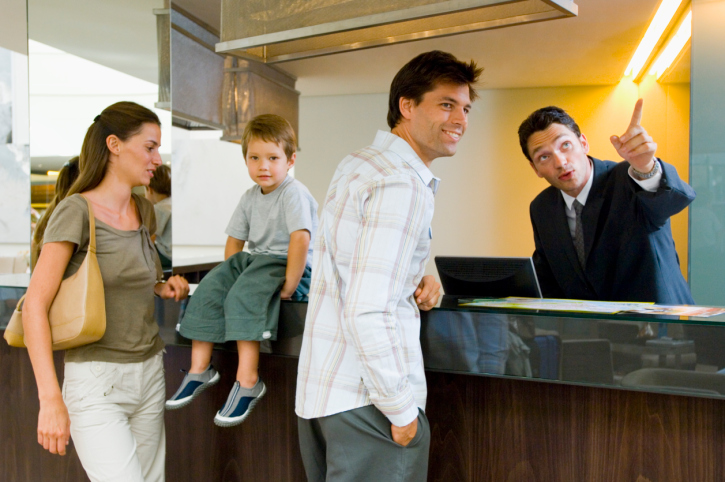 Is the Midtown mixed-use development taking a step back towards touristy?
Atlantic Station's new owners have been working around the clock to make the Midtown development feel less open-air mall and more intown connected.
Its latest gimmick seems like a step backwards.
Atlantic Station announced in a press release last week, it will debut a full-service concierge in a location adjacent to the community's Central Park as a new amenity to guests.
"Whether seeking advice or enjoying the center's shops, restaurants and entertainment activities guest will have a central authority for requests, recommendations and a variety of services," according to the release. "The Atlantic Station Concierge, slated to open in January 2012, will help Atlanta locals and visitors alike to maximize the experience of enjoying life in the city and even tap into unexpected delights around the world.
North American Properties, Atlantic Station's new developer, has been taking "transformative steps" to "reimagine" the Midtown Atlanta center, since January. Those steps include new tenants, shops and restaurants, a new public safety initiative, a $2.5 million investment to overhaul the parking facility and more than $2 million invested to improve the guest experience.
"A superior Concierge is often an instrumental part of creating the most memorable experiences on trips to world-class cities and resorts and we're bringing this level or service to Atlantic Station every day," Mark Toro, Managing Partner of North American Properties, said in the release.
"By modeling our suite of services after best practices at some of the world's greatest resorts, our level of service will not be what people typically associate with a mixed-use retail center. Our friends, neighbors and guests in the heart of Midtown are open to new and unique experiences that keep them inspired, and we invite them all to share with us the types of services that they may most wish from our concierge."
Although Atlantic Station's new developer has made vast improvements to the Midtown development, it seems a full-service concierge is something that belongs in malls and will attract more tourists, something Atlantic Station says it's trying to avoid.