Another project is hatching on the corridor. How much longer until the tally reaches a baker's dozen?

Lee Webb of Shields Engineering Group filed plans yesterday to conduct $760,967 worth of land development at 985 Memorial Drive.
The work will make way for Heritage on Memorial, a residential project which would include 20 new single family townhouses.
The owner of the property is listed as Chattahoochee Enterprise, of which homebuilder John Wieland is Chairman.
The project is the easternmost proposed project for the corridor, where at least six projects are in the works.
With recent news of nearby bar and restaurant's H. Harper Station planning to shutter in part due to increasing costs brought about by surrounding development, many locals wonder about the fate of other small businesses in the area.
Developer Jeff Fuqua who is developing the adjacent Leggett & Platt site this year declared, "It's the hottest corridor in Atlanta right now ... It's happening instantly."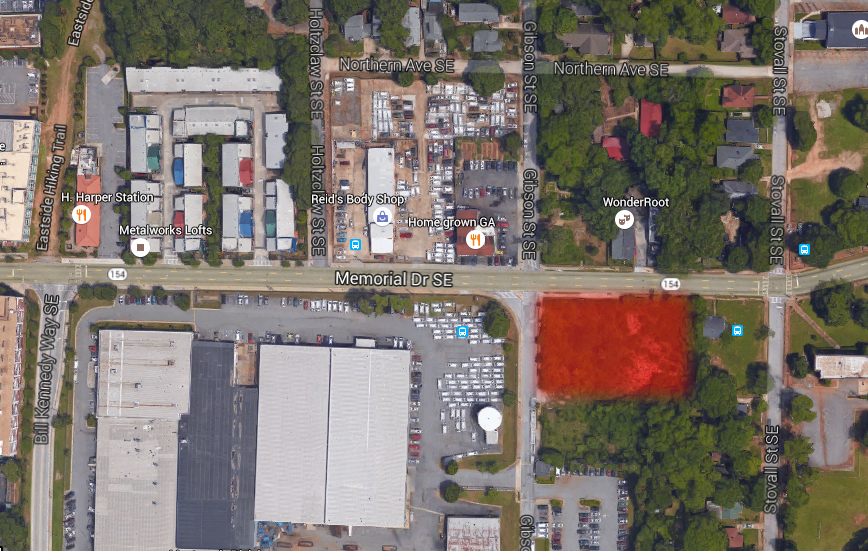 What do you think of the planned townhouses and the momentum on Memorial Drive? Tell us below...